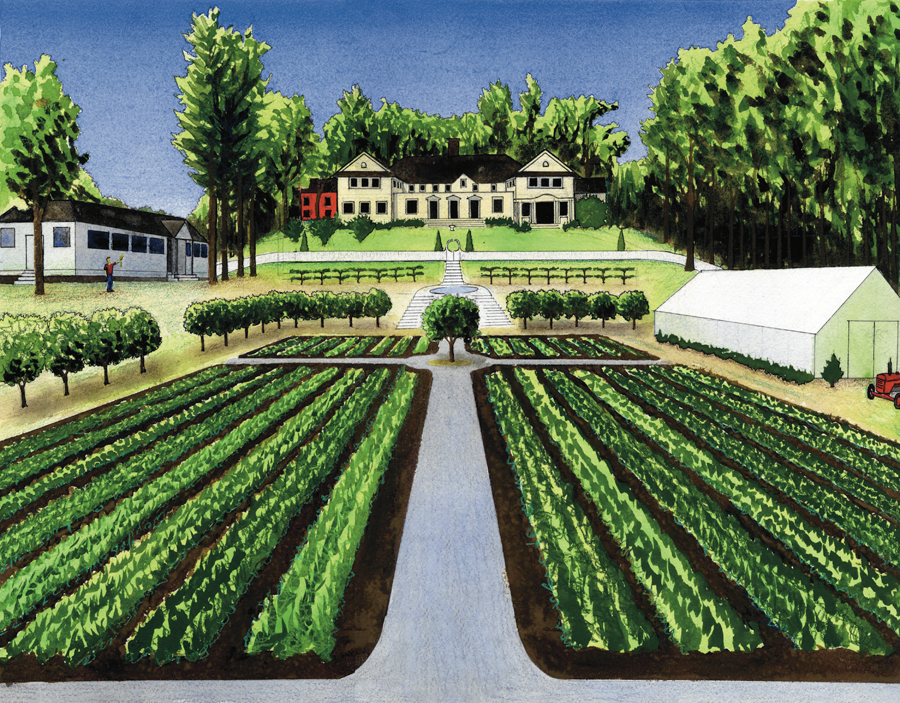 Our Plan
Since becoming stewards of 36 Foster Street in Beverly, we have worked by the sweat of our brow to make significant improvements to the property, foremost of which has been converting the dilapidated tennis courts in the front of the site into a beautiful and productive garden "classroom." In this effort we were supported by many generous helpers and institutions such as Chive Catering, Brick Ends Farm, The Food Project, Mayer Tree Company, First Baptist Church of Beverly, and Gordon College along with countless volunteers.
Though the garden is far from completion (is a garden ever complete?) we have come far enough to be able to produce food for our helpers and for the local community.


We have also built greenhouses for season extension and a farm stand through which our students learn about budgeting and marketing while we sell our nutrient-dense produce to neighbors and local customers. In the fall of 2018, thanks to the support of generous donors we repaired and replaced a leaking roof on the historic manor at the heart of the property.
Through the process of improving the property itself, we have provided learn-by-doing experiences for school and church groups, and individual volunteers.
Having installed the garden, greenhouses, and farm stand, we are now focused on renovating buildings on campus to be used as dorms and for our day programming.
We are steadily developing a residential "Growth Year" program that will provide a unique opportunity for young adults to gain agricultural training, discover their gifts, and find clarity in their life purpose by living and working on campus for the whole growing season.
In the meantime, we will be hosting day programming for people of all ages; including workshops, learn-by-doing volunteer opportunities, and student internships. The school is growing in organic time, so we expect for The Garden School, the best is yet to come.