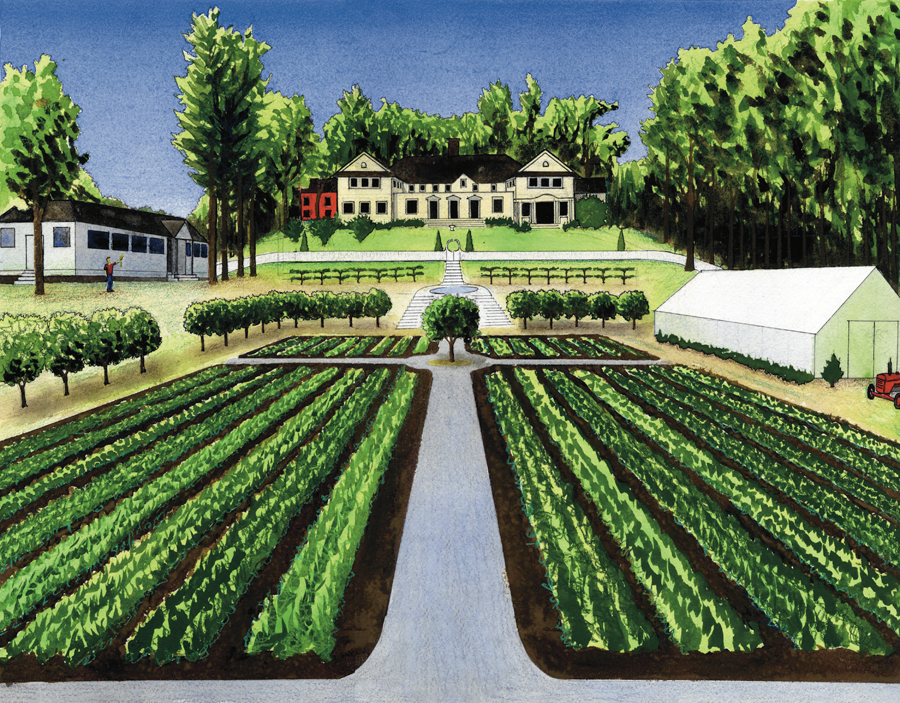 What are the plans for The Garden School looking forward?
After having established the farm and restoring the front of the manor we plan to:
• Use the Manor for a Lyceum––adult education programs.
We would like to host mind-stimulating events discussing philosophy, science and religion. We also hope to host art exhibits and musical performances and other cultural events.
• Continue the beautification of the garden by landscaping the area around it.
We plan to build stone walls and pathways and install a small pond. We will also plant fruit trees, ornamental bushes and hedges.
• Establish a residential "growth year" program for young adults.
Young adults would live on campus for a season of life to work on the farm as well as to pursue study in a subject of the student's choosing under the guidance of a mentor. We would like to restore the white building near the garden––the Long House to house these farmer-students.