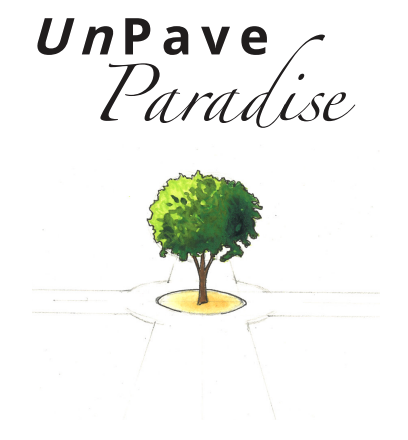 A $3 Million Capital Campaign for
The Garden School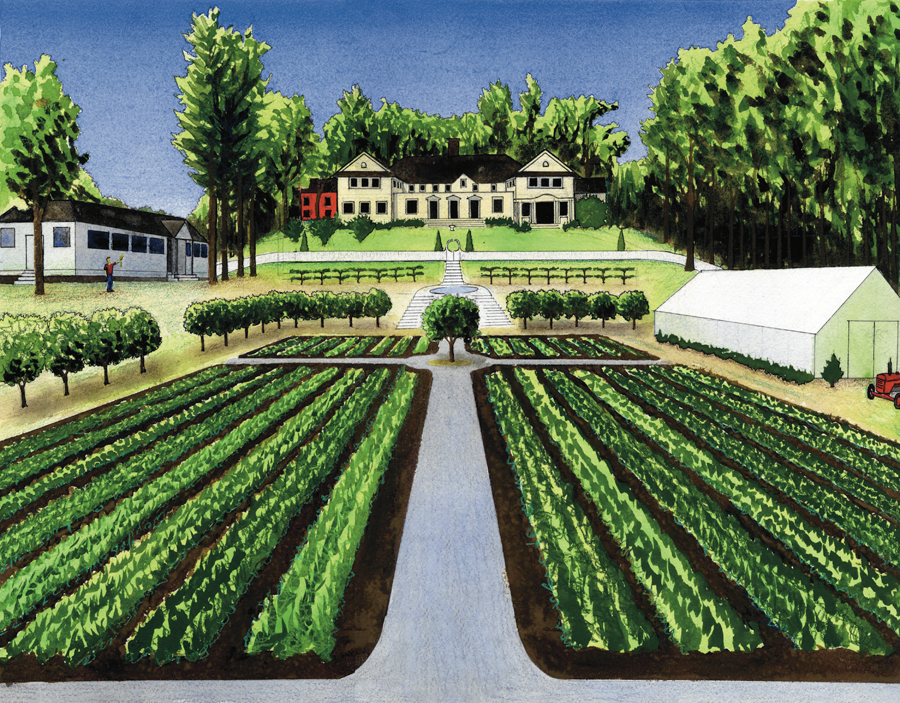 Jon Zoba's initial rendering of the envisioned garden classroom (2016)
The mission of The Garden School is to pass on
the essential skills of life to the next generation,
starting with horticulture.
Much of the experience of young people today is an abstraction—viewed through a screen. The Garden School seeks to remedy this by actual experience in the dirt. To plant a seed and watch it grow is an experience you will never forget. Working the land cultivates virtue in the individual: patience, focus, hard-work, follow-through and cooperation. These virtues are foundational for personal growth.
To this point the school has been a labor of love, depending completely on volunteers to achieve our mission. Now we are launching a $3 million capital campaign to more fully realize our vision. Our goals are to:

• Secure Land Permanence
• Provide an Experiential Education
• Create a Learning Paradise

Secure Land Permanence
We have worked hard to save this historic property from ruin, ensuring that the eight-acre gem in the heart of Beverly remains an asset for the community for generations to come. Our next step is to refinance as our owner-financed balloon-loan comes to an end in the summer of 2024.
Our goal is to purchase the property outright for $1 million so that we can focus all of our resources on education. With the land secure we can set our sights totally on our mission of creating a little paradise for students, young and old, to learn the essential skills of life and find wholeness amidst the beauty and tranquility of the garden.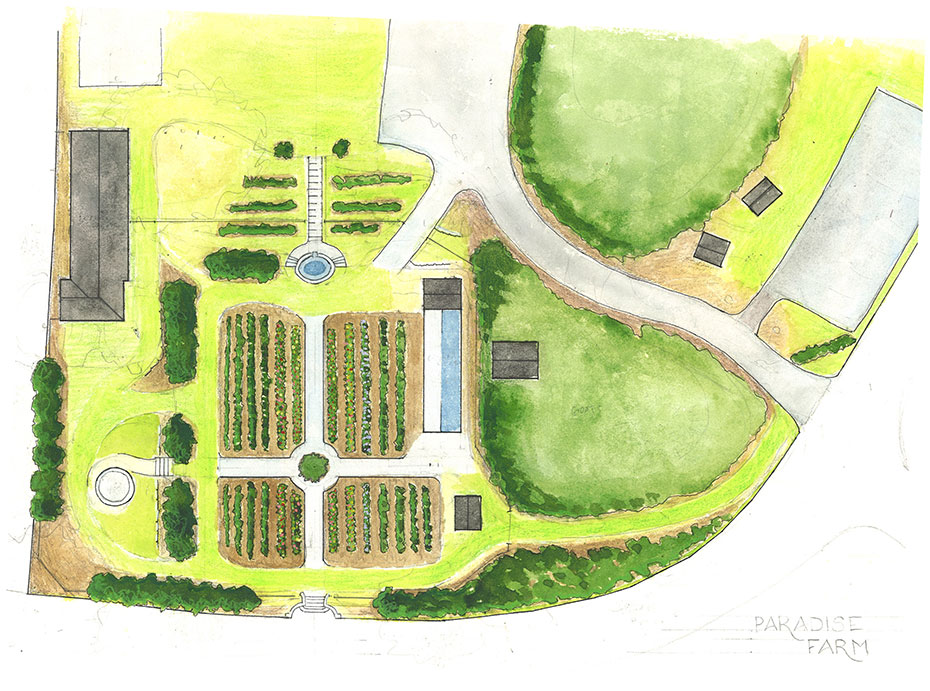 Jon Zoba's recent rendering of the envisioned classroom (2023)
Provide an Experiential Education
At The Garden School students learn by doing through participation in the general functions and duties of the farm. This includes planting, cultivating, harvesting, marketing and much more. As students become familiar with the whole system they begin to specialize in certain tasks, such as bouquet making or pruning. After enough experience, students become assistant teachers, helping to train the next crop of students.
We would expand this program by hiring a teaching staff and paying for visiting experts, as well as supporting continued learning opportunities for our instructors. On the farm we would also conduct experiments and research of our own to improve the farm system and increase yields.
Create a Learning Paradise
Our classroom is the farm itself. We would perfect the functionality and beauty of the land by building terraces on the many slopes, improving pathways, building fences for pest control and livestock, as well as constructing barns for tools, animals and work space. A heated greenhouse will extend horticultural practices into the colder months.
We will also continue to plant fruiting and ornamental trees and shrubs and develop the irrigation system. We will install a kitchen and restore the buildings for housing and instruction. The students will participate in all of these steps, gaining insight into landscape design, understanding natural resources, plant identification, and construction methods. There is no part of this plan that is not an educational opportunity!
Join hands with us in this adventure to
UnPave Paradise and put up a garden school!
What we are trying to avoid. Property appraisal (2021)
Our Story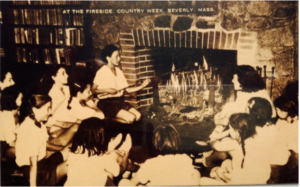 The bucolic campus today known as The Garden School is crowned by the commanding lodge that alights on a wooded eight-acre rise in the heart of Beverly. It stands out as one of Beverly's classic early 20th-century properties established during the era of development of summer lodgings along the "Gold Coast." The lodge was commissioned by local businessman, Abraham Ratshesky, who served as President of United States Trust, Co. in Boston and was a member of the Jewish Board of Charities. He and his wife Edith built the property in memory of her sister, Laura, calling it the Laura Shuman Memorial Camp, and was intended to be a country retreat for urban poor women and children from Boston.
Ratshesky commissioned the famed Boston architect, James E. McLaughlin to design the property. McLaughlin is well-known for many properties in the Boston area in the early 20th century, especially for designing the facade at Fenway Park in 1912. The lodge was used as a camp by the Ratsheskys until 1954 when the facility was taken over by the Mount Vernon School and then the Fosterbrook Swim & Tennis Club. More recently Beverly residents Joe and Cindy Boccia operated the successful Camp Mitchman on site through 2014.
It was the wish of the Boccias to find a buyer who would not raze the buildings and divide up the land. Brothers Ben and Jon Zoba came up with a plan to save the property by turning it into a school for practical training and personal growth. In this way they sought to find its highest and best use for the community. The brothers established Edenic (eden-like) Development, Inc. which purchased the property in 2016 with the purpose of establishing The Garden School.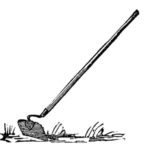 Standing on the main lawn of the property—the brothers were scoping out the lower terrace where stood a dilapidated and overgrown tennis court, infested with weeds and choked by poison ivy. It was the picture of decay and a casualty of neglect. Their immediate thought was, That's where we'll plant our garden.
What We Have Accomplished
First prepare your fields, then build your house. – Ancient proverb
The Garden
We began by "unpaving" the old tennis court to put in our garden. We cleared out trees to open up sunlight, removed fencing (and poison ivy), and pulled up two inches of asphalt. The gravel base was scooped up and used to improve roads throughout the property. Then we double-dug wood chips two feet into the subsoil and incrementally layered compost on top. Year by year we have amended the soil with nutrients and minerals. In 2023 we addressed an annual flooding problem by installing "paradise pond" to control the flow of excess water.
Our garden has been feeding the neighborhood for 6 years and is open to the public for pick-your-own flowers.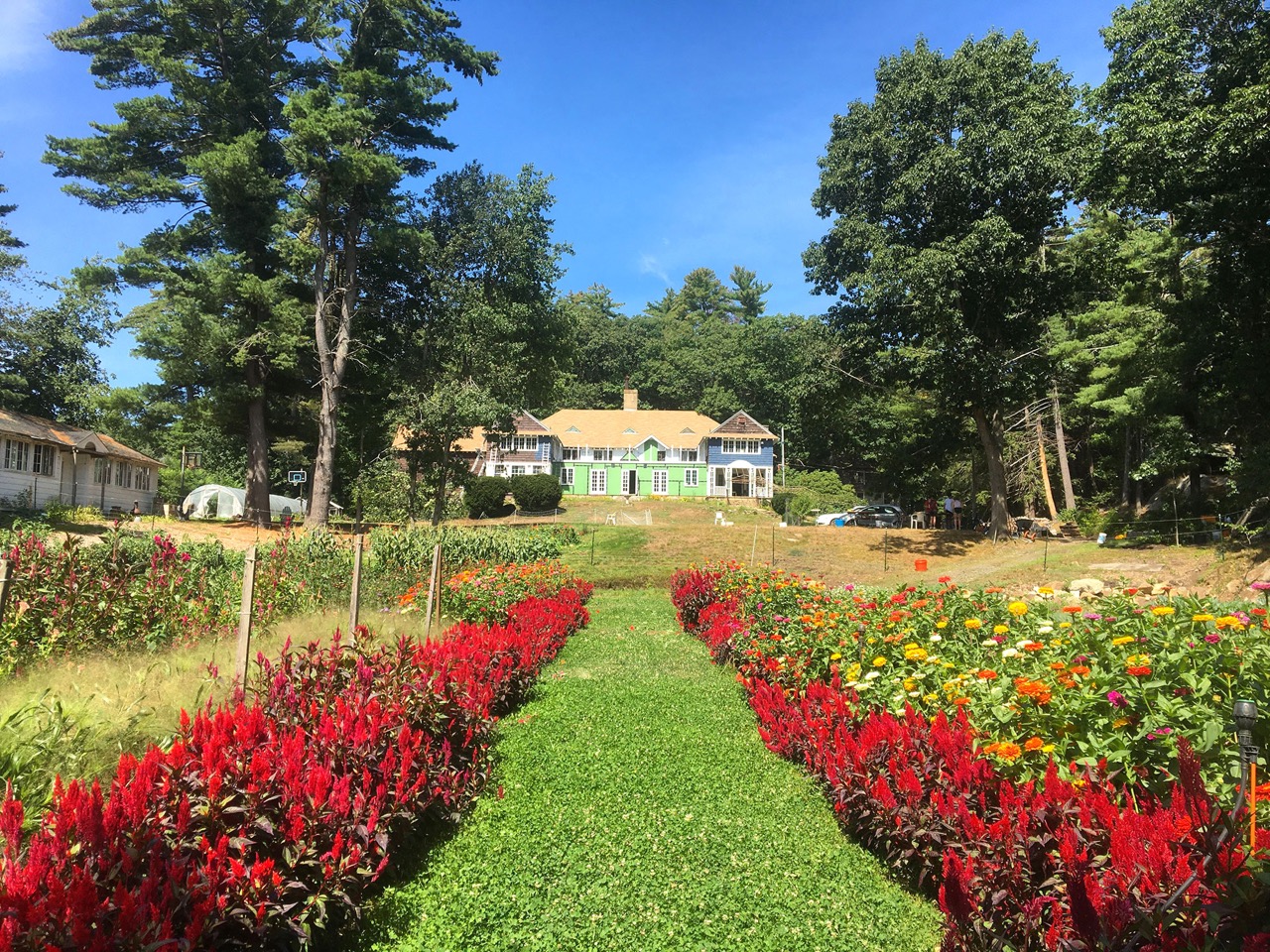 The Manor
Because of a leaking roof and 100 years of weathering the mansion was on the verge of being unsalvageable when in 2016 we undertook the needed interventions to save it.
These steps included:
• Replacing the flat roof
• Rebuilding the entire front wall, which
was compromised by the water damage
• Opening up the low ceiling in the great
room by installing a large skylight
• Refinishing woodwork and floors
• Insulating and rewiring
• Installing a new furnace
• Installing a new bathroom
• Installing a gallery wall for art displays
• Repairing and repainting the exterior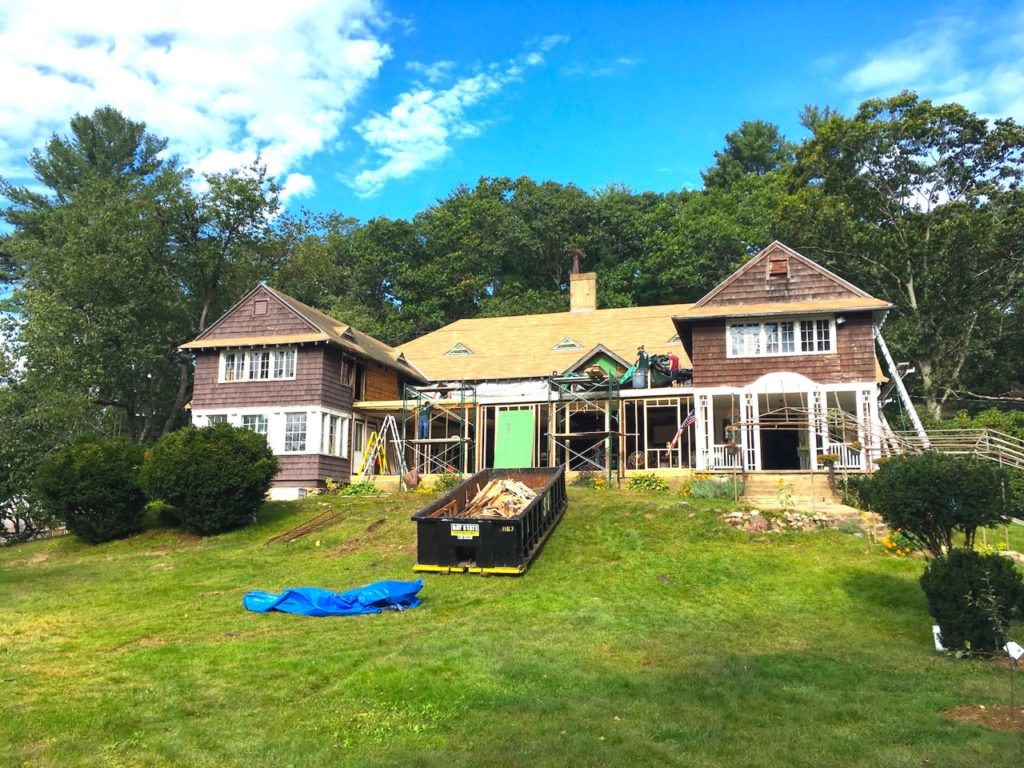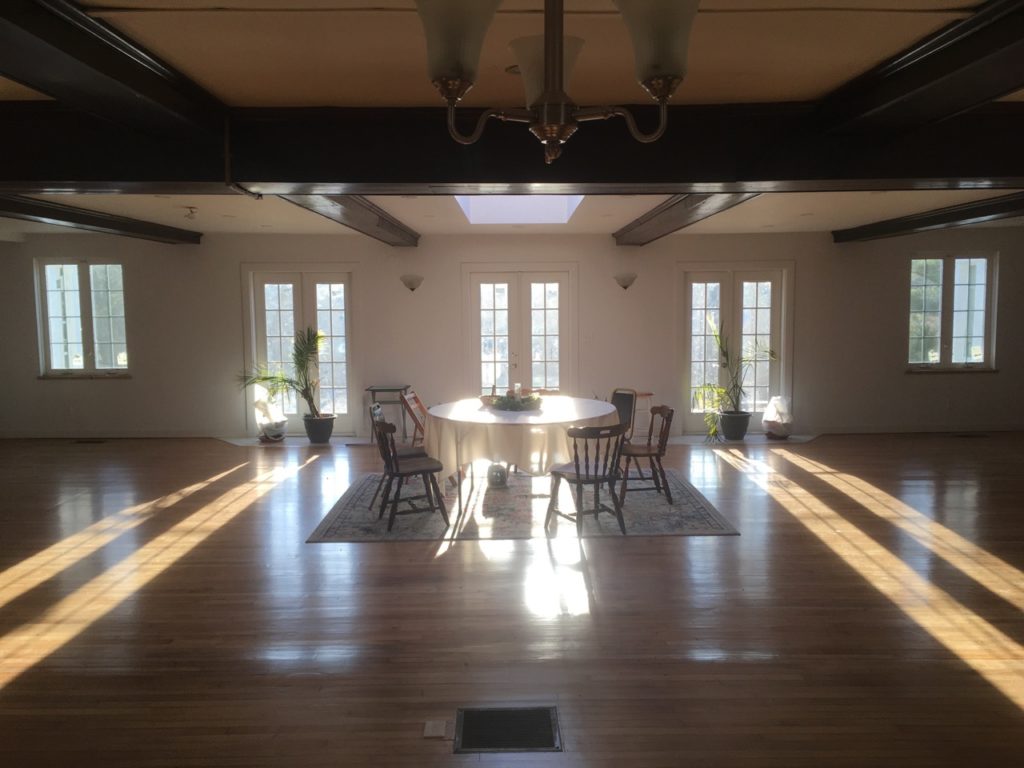 The Manor has gotten new lease on life, and this is just the beginning!
The Farm Stand
Since we first set up a table at the end of the driveway in 2018, the farm stand has evolved to become an intimate point of connection to our neighbors and local friends, as well as an opportunity for students to learn business and marketing. We have estimated to have seen more than 4,000 visitors do their shopping here. Income from the farm stand has also lent financial ballast that has enabled us to continue to grow.
The Farm Stand is open seasonally, July-October.
• Net income went from $6,042 in 2018 to $34,546 in 2021.
• In 2023 we added Pick-Your-Own Flowers to the operation.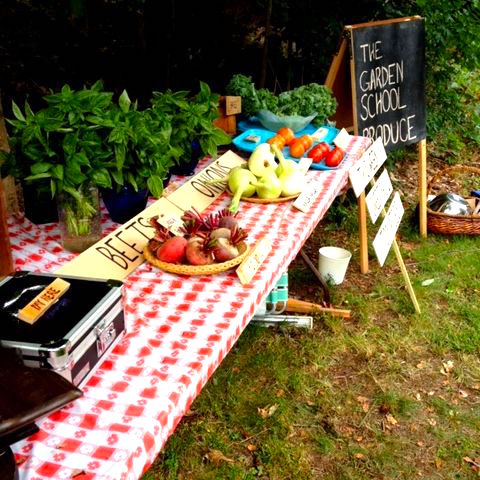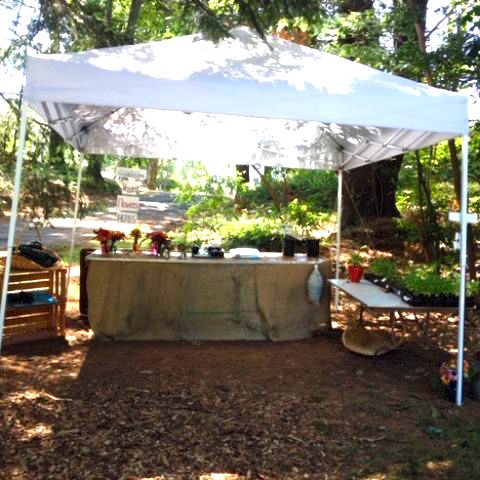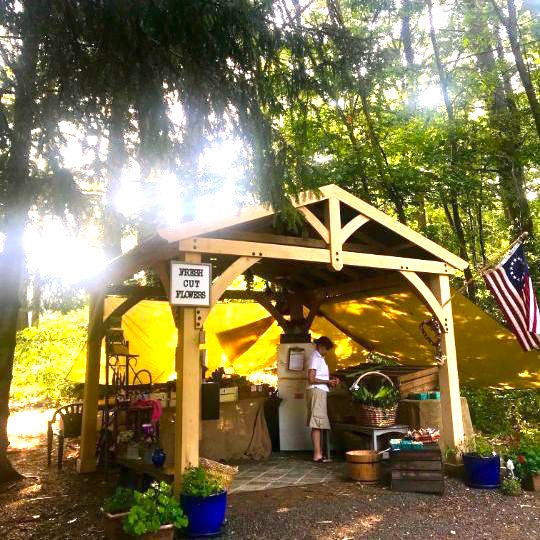 Local Farm Collaborations
High Haven Honey, Gloucester, MA • North Shore Natives, Beverly, MA •
Dugie Russell — Mushrooms, Beverly, MA • Northern Lights Farm Stand, Ipswich, MA • Brooksy Farm, Peabody, MA • Marini's Farm, Ipswich, MA • New Entry Sustainable Farming, Beverly, MA • Neptune Harvest, Gloucester, MA
Educational Partnerships
Scores of students through the years, individuals and groups, have learned by doing at The Garden School. From children, to interns for college credit, to retirees, there is a place for everyone on the farm. Lives have been touched and skills have been learned—once you gain a skill, you never lose it.
Academic collaborations
Gordon College • Endicott College • Salem State University • Harvard Divinity •
Waring School • Glen Urquhart School • Beverly High School • Waldorf School
Other collaborations
Sterling YMCA, Beverly • First Baptist Church, Beverly • North Shore Community
Baptist Church, Beverly Farms • First Church, Wenham • Netcast Church •
Antioch Church • Kairos Young Adults • Friendly Garden Club, Beverly • Messy
Makers, Home School Educators • Urantia Service Corps of New England •
Benevento Companies • Modern Homestead Design, Essex • Alces Foundation •
Crestwood Foundation • Mayer Tree • City of Beverly
Capital Campaign Milestones
July 2024 • $1 million to secure land permanence by buying the property outright.
2025 • $1 million to create an ideal learning landscape and expand the experiential education program.
2027 • $1 million to be used for further restoration of the manor and development of the school.
Big Yellow Taxi
by Joni Mitchell
They paved paradise, put up a parking lot
With a pink hotel, a boutique, and a swingin' hot spot
Don't it always seem to go
That you don't know what you've got 'til it's gone
They paved paradise, put up a parking lot
They took all the trees put 'em in a tree museum
And they charged the people a dollar an' a half just to see 'em
Don't it always seem to go
That you don't know what you've got 'til it's gone
They paved paradise, put up a parking lot
Hey farmer, farmer put away that DDT now
Give me spots on my apples, but leave me the birds and the bees
Please
Don't it always seem to go
That you don't know what you've got 'til it's gone
They paved paradise, put up a parking lot
Late last night I heard the screen door slam
And a big yellow taxi took away my old man
Don't it always seem to go
That you don't know what you've got 'til it's gone
They paved paradise, put up a parking lot
We need your help to reach
our first $1 million milestone.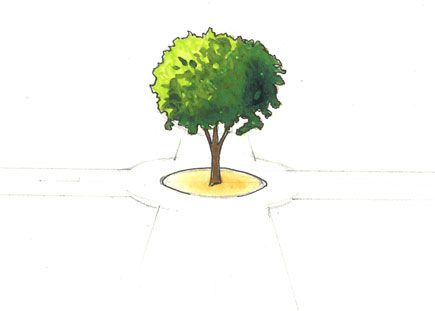 The Garden School had a big impact on my life. I learned so much about gardening and life, and TGS became a second home. I had a place where I could go to put in productive, good work and feel fulfilled while spending time with amazing people who were building me up and helping me build a better relationship with our Creator.
—Amelia Pound '20, youth summer intern
I found much hope and light in my summer at The Garden School. I felt welcomed, like I was part of the crew, like I was meant to be there. Many mornings I woke up and hit the floor with an excitement to encounter the day. I'm grateful for the conversations and questions and thoughts and ideas and kindness. I have felt inspired to create, innovate, and challenge myself.
—Ashton Barkey '17, Gordon College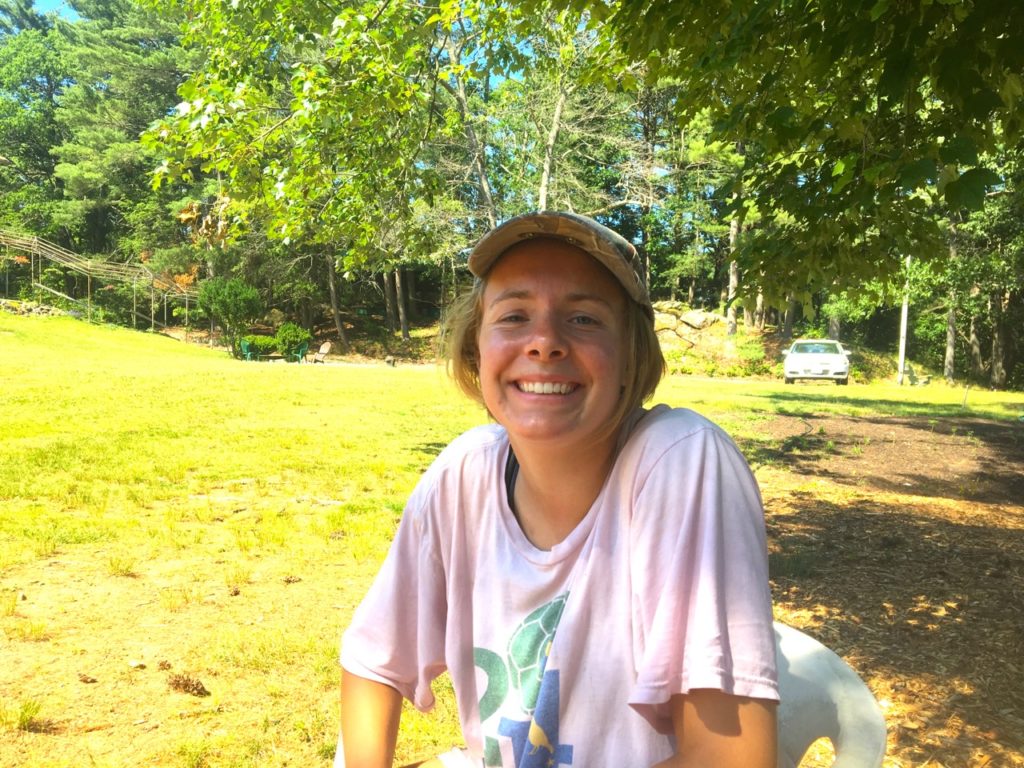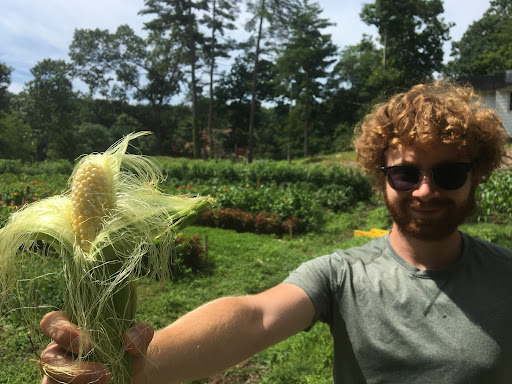 The Garden School fosters strong physical and spiritual wellness through the community built amongst the volunteers and bold leadership. The alternative experience outside of academia has given me a greater appreciation for college and a renewed sense of purpose.
— Sam Hillman '21, military veteran and Gordon College student
It was an incredible blessing to be able to spend a summer at TGS as a part of my ministerial formation. I was able to live in connection with the land, rising early and tending to the natural bounties through much good work. These connections to nature, our food, and the rhythms of its cultivation are an experiential rarity these days yet what made the time most remarkable was the joyful and spiritually saturated sense of community which brought it all together. I was able to reflect daily on the spiritual significance of our labors. I'm ever grateful for such an inspiring and expansive summer.
—Beau Levering '19, Harvard Divinity School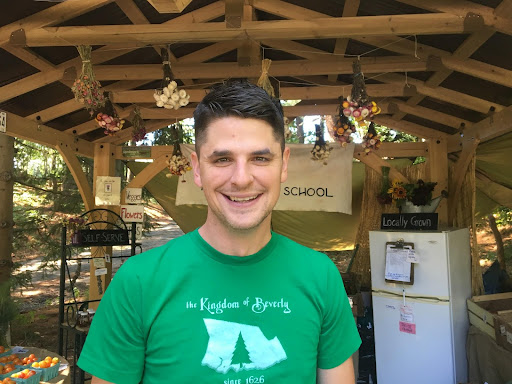 And the Lord God took the man
and put him in the Garden of Eden
to work it and keep it.
- Genesis