Our Story
My brother and I have long shared the goal of cultivating a garden setting in which people can grow, feel whole, and fully enjoy the wonders of life on Earth. A garden school has been a seed in my mind for a while, and that seed was finally able to sprout when a special property in Beverly became available.
In my capacity as farm manager and educator for approximately 10 years at The Food Project's farms in Beverly and Wenham, I enjoyed helping high-schoolers and volunteers connect with and embrace the wonderful world of sustainable agriculture, and I wanted to further this work and reach an underserved population: young adults who are still finding their direction in life. So when the old Camp Mitchman property on Foster Street became available, my brother and I put this plan into action, acquiring the property and establishing The Garden School.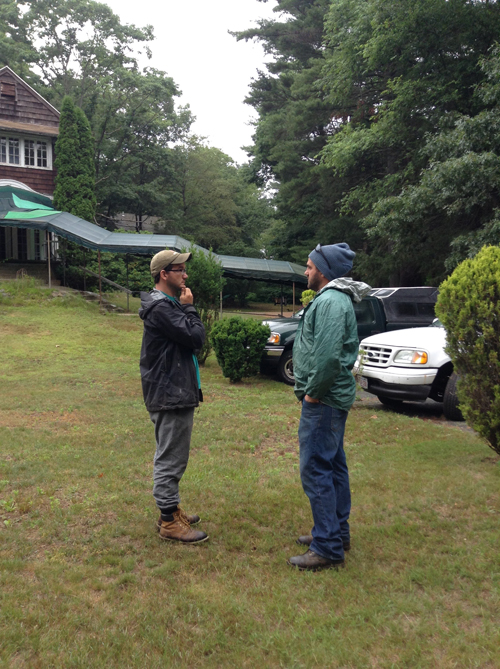 We came to gain ownership of the Mitchman property with the help of the previous owners, Joe and Cindie Boccia. I know Joe from volunteering with him at a youth group at a local church. He had run a summer day camp on the property for over a decade when he and Cindie decided they were ready to pass on the property to someone who would uphold its heritage as a nature-oriented resource for the community and prevent it from being turned into a housing development. The Boccias approved of our vision and worked with us to make the sale possible.
And so in the summer of 2016, we signed the papers and acquired the eight-acre property. Joe walked us through the old manor that sits in the heart of the property and, after explaining details about the fire alarm system, dropped the keys in our hands and a new chapter of the property began.
– Ben Zoba